Exam simulation ICDL Module 3 | Word Processing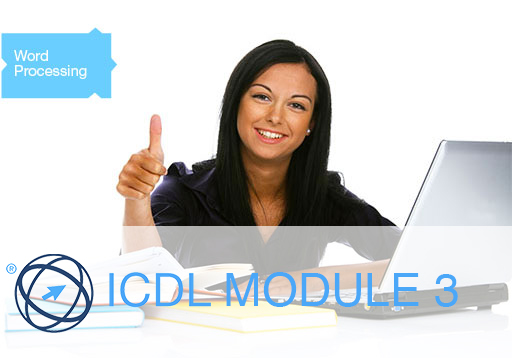 Word Processing
This module allows candidates to demonstrate the ability to use a word processing application to accomplish everyday tasks associated with creating, formatting, and finishing small-sized word processing documents, such as letters and other everyday documents.
New ECDL/ICDL – Module 3 (Word Processing)
The first manual for the New ECDL/ICDL, the European certification of the computer. After the successful experience of the handbook "ECDL plus" (adopted by hundreds of Test Centers in Italy), the Author, Mario R. Storchi, has created a series of e-books easy to understand, which can also be read on a tablet or a smartphone. In this way, each time will be good to prepare for the ECDL/ICDL.

Download the Word Processing Module Syllabus (PDF)